Give your body a 'Focus' Boost with this ultimate high concentration amino acid blend. 
This ultimate blend of amino acids helps your body maintain optimum health.  The body uses amino acids to digest, grow and repair bodily tissue.  The body cannot produce essential amino acids and therefore must absorb them from food or supplementation. 
What does it do?
Overall body boost
Amino Acid supplementation
Enhances brain vitality
Effect
Body Boost + Enhance Brain Vitality
What's in the drip
Contains the 9 essential amino acids – Histidine, Isoleucine, Leucine, Lysine, Methionine, Phenylalanine, Threonine, Tryptophan, and Valine + B Complex Shot.
Can be combined with a separate
B12 Shot, Fat Burner Shot, Absorbic Acid Infusion or Glutathione Push
Maintenance Plan
1 – 3 infusions per week maximum for a period of 12 weeks then switch to maintenance plan.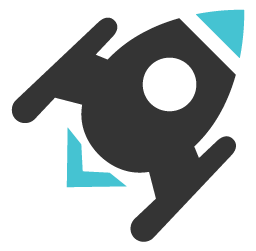 100% absorption
Delivering hydration and nutrients via IV means you get 100% absorption of these essential elements. When drinking water, sports drinks, energy drinks, or taking oral vitamins, they all pass through your digestive tract and you only absorb about 50% of their benefits. Our products are not mixed with any medicines, the active ingredients are solely vitamins, minerals, and amino acids diluted in saline or water for injection.
All-In-One
Our All-in-one 250ml bottled infusions require NO mixing and eliminate user error or exposure to air which can cause some nutrients to become inactive, it also reduces the risk of infection.
Cater for Health and Wellbeing Needs
Energy-boosting
Diet and detox
Health and wellbeing
Hair and nail nourishment
Heavy metal removal
Muscle recovery after training
Boosting athletic performance
Boosting metabolism
IntraVita IV nutrients are FREE-FROM the following,
Preservatives
Gluten-Free
GMO-Free
Sugar-Free
Heavy metal Free
Vegan Friendly
Contain NO traces of animals
Our EU GMP manufactured IV nutrient products and treatment protocols have a safety track record dating back to 2009 without any adverse effects.
In the UK our products are classified as Nutrients not medicines, therefore currently our products do not fall within the remit of the Care Quality Commission (CQC).
Lasting effects
Our IV therapies are administered quickly, you can begin to feel the effects immediately and they fully develop over the next 24 hours.
Say goodbye to entire days wasted feeling hungover, lethargic, jet lagged, recovering from illness or recovering from strenuous exercise and activities.
IntraVita classifies its products as IV nutrients that are used for supplementation purposes only and not to treat any medical conditions. Our formulas are not intended to diagnose, treat, cure, or prevent any form of disease or medical condition. The information provided on the website serves as basic information for patients and does not substitute a detailed and personal consultation with a medical practitioner.
OUR MOST POPULAR TREATMENTS
The IntraVita IV nutrient product range consists of individual nutrient vials, Intramuscular (IM) shots, and pre-made ready-to-administer formulas.  Our process couldn't be easier and we welcome everybody. Simply book a FOC assessment, we can help you select the IV Drip or Booster Shot therapy that could be most suitable for you.
Choose from the extended range